RSS FEED FOR YOUR NEEDS
By now you should have noticed that most of the times i like doing things myself, without any pre-made tools like WordPress, Blogger, Tumblr, etc. Not that i have anything against them. I just like to know how to do them, the best way is doing them myself.

Today i'm going to show you how i made this site's RSS feed. I had never done one before, and it is surprisingly easy to do. I'm not going to give you the introduction to what RSS is, because probably Wikipedia is the best way to go for it, so let's just say that for me, it is a nice standardized xml format which will let your "feed" to be read by content aggregators.

I will use PHP to build the XML, and MySQL to get the content. Just so you know, we'll make an XML similar to this:

<?xml version="1.0" encoding="UTF-8"?>
<rss version="2.0" xmlns:content="http://purl.org...
Read full post and comments
---
USE FACEBOOK OPEN GRAPH AND INSIGHTS ON YOUR WEBSITE: PART II
Now that you have tested the Open Graph metatags, we are going to use Facebook's Javascript SDK to get the Like and Comments Box working on your page. Keep in mind that this will cover only the basics. If you want to know much more about the topic, click here.

The first thing you need it's a channel.php on your website. Facebook kindly helps us giving us the code to use inside:

<?php
$cache_expire = 60*60*24*365;
header("Pragma: public");
header("Cache-Control: max-age=".$cache_expire);
header('Expires: ' . gmdate('D, d M Y H:i:s', time()+$cache_expire) . ' GMT');
?>
<script src="//connect.facebook.net/en_US/all.js"></script>


So, what the hell is a channel.php? Well, according to Facebook having it "greatly improves the performance of the JS SDK by addressing issues with cross-domain communica...
Read full post and comments
---
USE FACEBOOK OPEN GRAPH AND INSIGHTS ON YOUR WEBSITE: PART I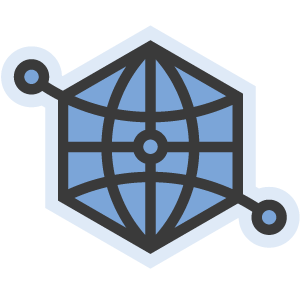 Open graph is a protocol that will help you "integrate" your website with Facebook, letting you like, comment or subscribe to an URL. For a complete list of Social Plugins you can click here. Using Facebook Insights you will see the statistics of by date and how many likes or comments you have.

I'll tell you the truth, i think i still don't know how to use it to it's full extent, but this two part "guide" can help you with the basics. This will show you how to customize the information that will be shared when you post to your Wall an URL of your website, and how to put a Like Button and Comments Box.

The first thing you need to know is that for everything to work, you'll need to use these metatags on your HEAD section of the webpage (the example used is waldou.com so you should change it accordingly:

<meta property="fb:admins" content="81...
Read full post and comments
---
GOOGLE ANALYTICS ON YOUR WEBPAGE
Yesterday had a conversation with a fellow co-worker about WAMA and the development of the webpage. He told me that i should look into this thing called Google Analytics (i had already heard of it but didn't really pay attention to what it was) and implement it on my site. He asked me about the traffic on my site and i really didn't have the information (obviously felt really ashamed about that) so the night came and i had a some time to investigate a little more about this tool. I've already succesfully implemented it here at waldou.com and i will guide you through the steps to do it on your webpage too.
EXAMPLE: WWW.TIENDAWAMA.COM
1. Enter http://www.google.com/analytics/ and create an account using your Gmail account.
2. You'll get to a page where they ask for a Website Name, URL, Industry Category and Timezone. All very self-explanatory. On th...
Read full post and comments
---